Everybody needs a theme song and if you put some of our characters' anthems on your iPod shuffle, you'd get a very exciting playlist.
First track
:
a pretty little almost acoustic number called
"
A Little Bit of Everything" by Dawes,
which according to
Leigh Talbert Moore
"is pretty much [the] journey" for her MC, Ashley Lockett, in
The Truth About Letting Go
.
It's available on
Amazon
.
Jessica Brooks
says "The music more than anything is just *so* Jonas--you hear the sadness, the loneliness, and that's where he's at, what he feels because of everything his sickness has taken from him. He spends a lot of time alone away from his family because they're a constant reminder of what he can no longer do. Plus, he has this thing for Hattie, and can't tell her about it. (The music could very well be a theme for the town of Wanless in general, too... it gives a sense of sadness, hopelessness!)"
Jessica says this track fits Hattie so well because "Both Jonas and Hattie aren't purposefully feeling sorry for themselves. They're trying to get by in Pity Isn't An Option, because that's the only way to survive. Hattie watches her dad lose a little of himself every day, and tries to protect her sister from it. She also struggles to keep a 'normal' relationship with Jonas, despite how much things have changed since he grew sick."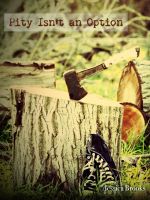 Pick up
Pity Isn't an Option
(free this week) at
Smashwords
Adrianne James
chose this as her characters' theme song "b
ecause it's all about sticking together no matter what. And my characters go through A LOT together and without the other they wouldn't make it."

So, here's a little pep talk from Avril for Paige and Noah of Life on Loan
available at
Amazon, too
.
We really need to get something rocking here, maybe even kick a little butt in this shuffle, so
Track Five
is P!nk's
"Funhouse"
by me,
Stephanie Wardrop.
Georgia Barrett from
Snark and Circumstance
needs to get over her tendency to see the world as a funhouse "full of evil clowns" but the song's worth listening to anyway.
Snark
is available at Barnes and Noble and
Amazon, as well
.
And
Track Seven
is
"Some Mistakes" by Brad Paisley
for Colleen Frasier and Bradley Patrick of
Marital Bitch.
So there you have it.
We're a little bit country, a little bit rock and roll.
Crank up our playlist and see what inspires you!